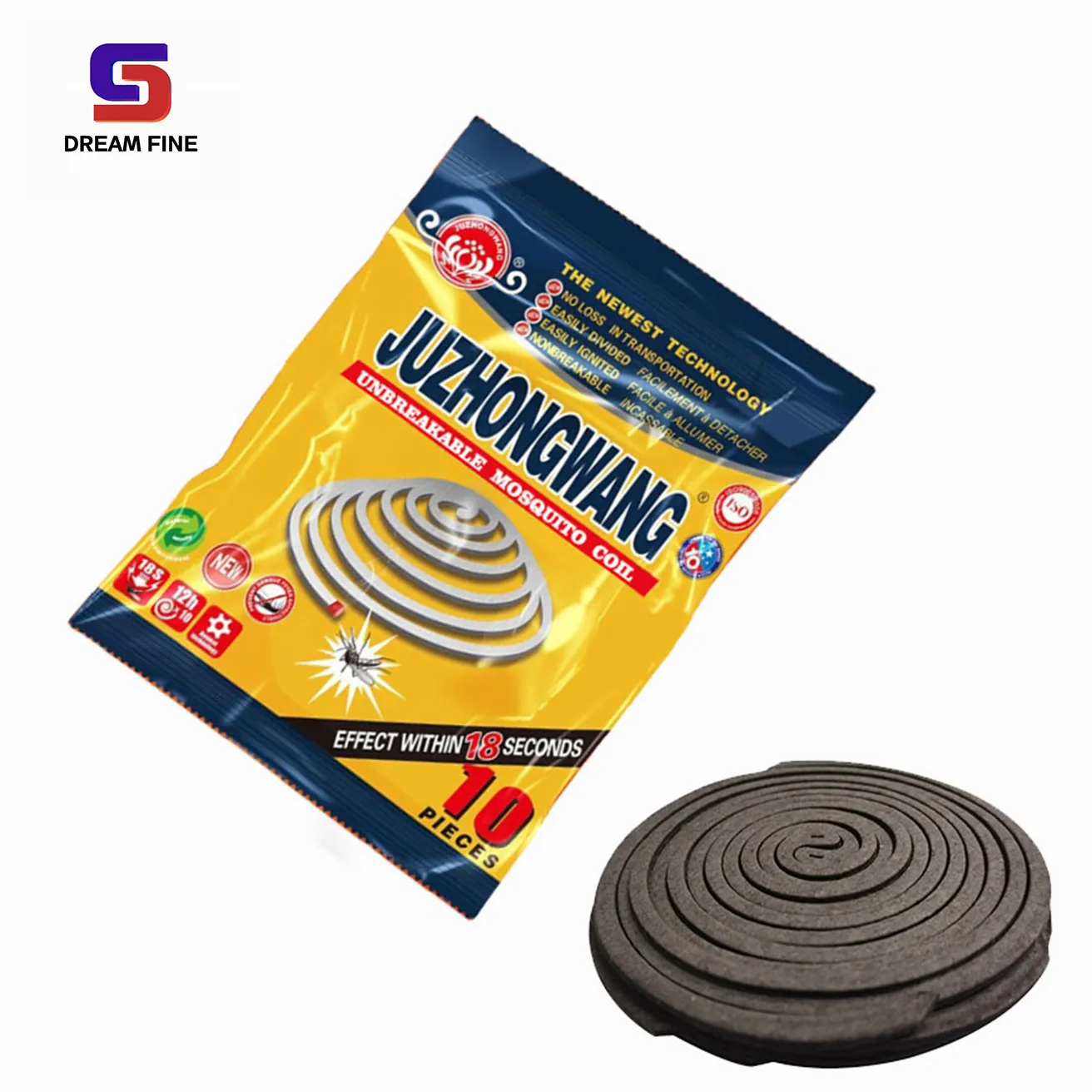 Juzhongwang – New Generation High Effective Non Toxicity Smokeless Plant Fiber Mosquito Coil
Plant fiber mosquito coils is also called paper coil as its super thin feature, but paper mosquito coils are not actually made of paper but made from plant fiber, carbon powder and felt fiber. Compared to black mosquito coil, it is unbreakable and easy to transport.
Application
It is a safe mosquito killer and can maintain 10-12 hours effective after lit. It could be used in any place like an office, hotel, car, living room, chicken, meeting room, and so on.
Why Choose Our Plant Fiber Mosquito Coil?
Original factory supply directly with competitive price, with long term business target, we put quality as our main target. After years of development and innovation, our mosquito coil is
Your Best Supplier In China
DRAM FINE came into existence in 2004, our factory is located in Shanwei City, China's first batch of special economic zones and our office settles in Guangzhou city to welcome people from all around the world. With a team of professionals with rich experience in techniques and sales of chemical products, we have been a leading manufacturer and supplier of household daily chemical products. Over the years, we grew steadily with the support of old and new customers from all over the world. In this process, we place the highest priority on product quality.  Our raw materials were produced from well-reputed and certified vendors of the industry. we strictly control quality at every step and constantly improve our production capacity to ensure their highest quality and long-term cooperation relationship. We are committed to giving your family products you can trust. Now we stand proud as a reliable and trusted supplier for the African market.