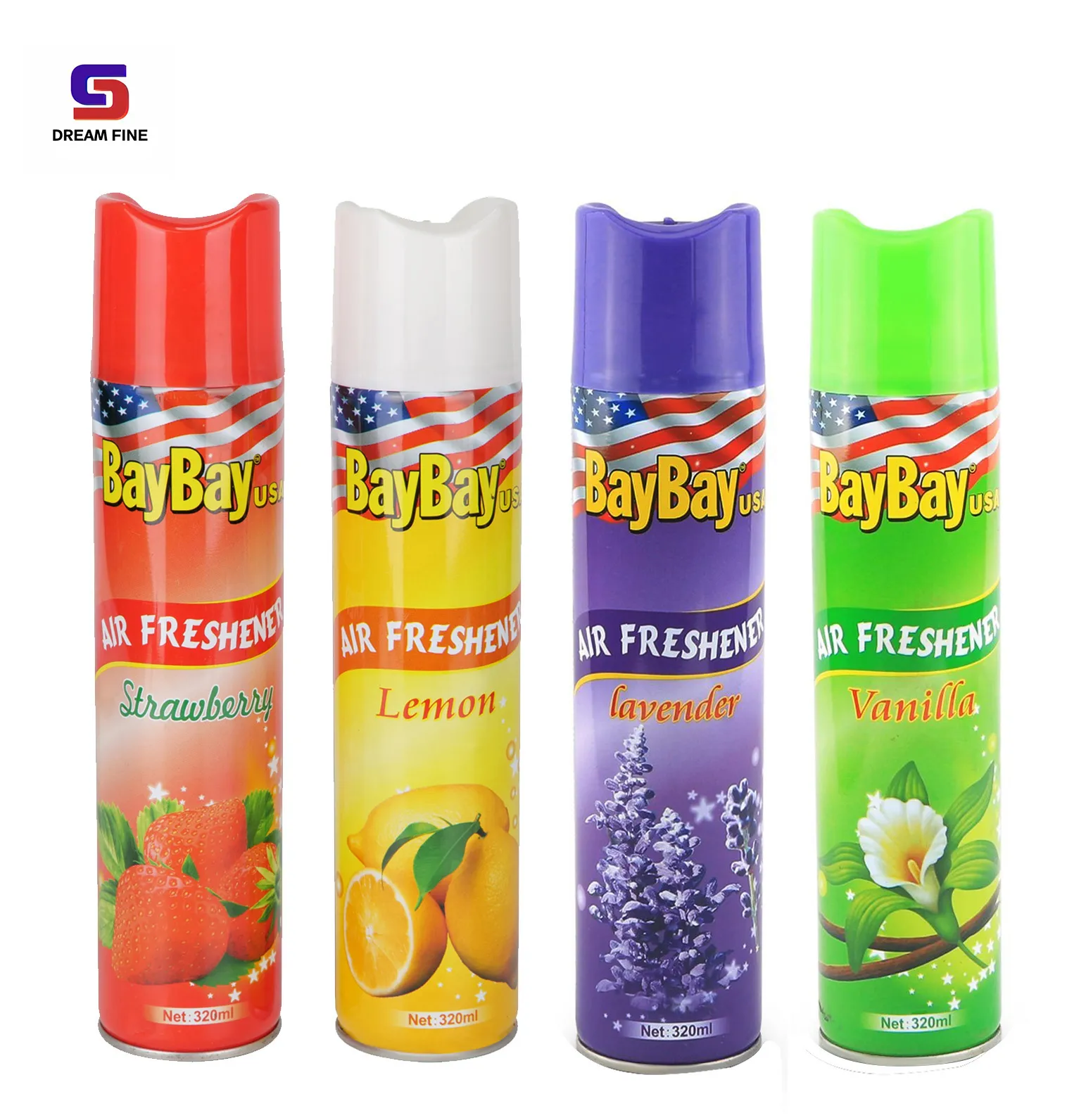 BayBay – Factory Supply Directly Africa Hot Sale Custom Aroma Air Freshener
Freshening your home in seconds with a long-lasting Fragrance room spray .It is an easy way to make you feel relaxed and happy. It contains unique odor neutralizing ingredients specially formulated to quickly eliminate the worst odors in the air within seconds.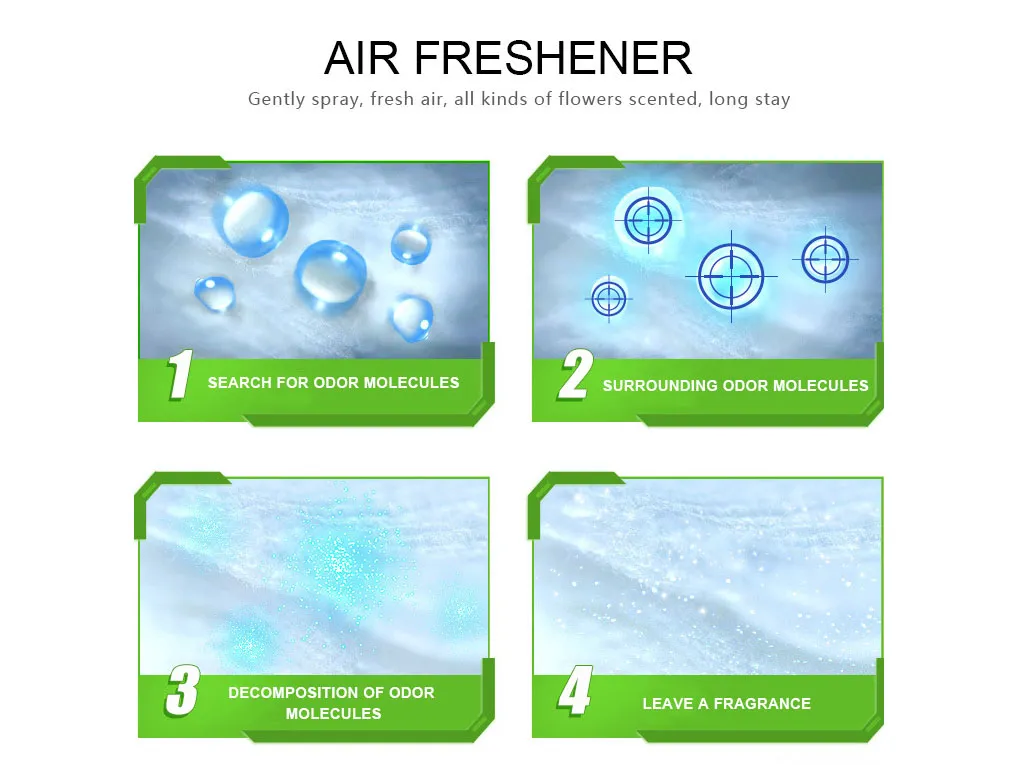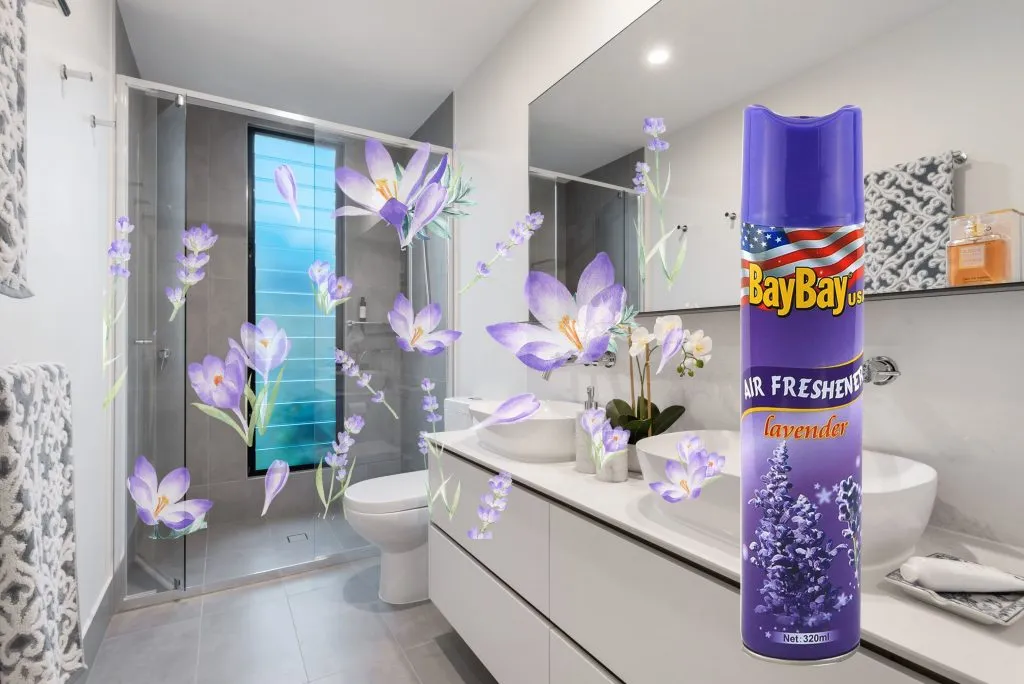 Why Choose Us:
Over 18-year manufacturing experience;
15-year golden supplier on Alibaba.com;
Exporting experience in over 80 countries;
Quality Guarantee: ISO9001, MSDS
Customized product available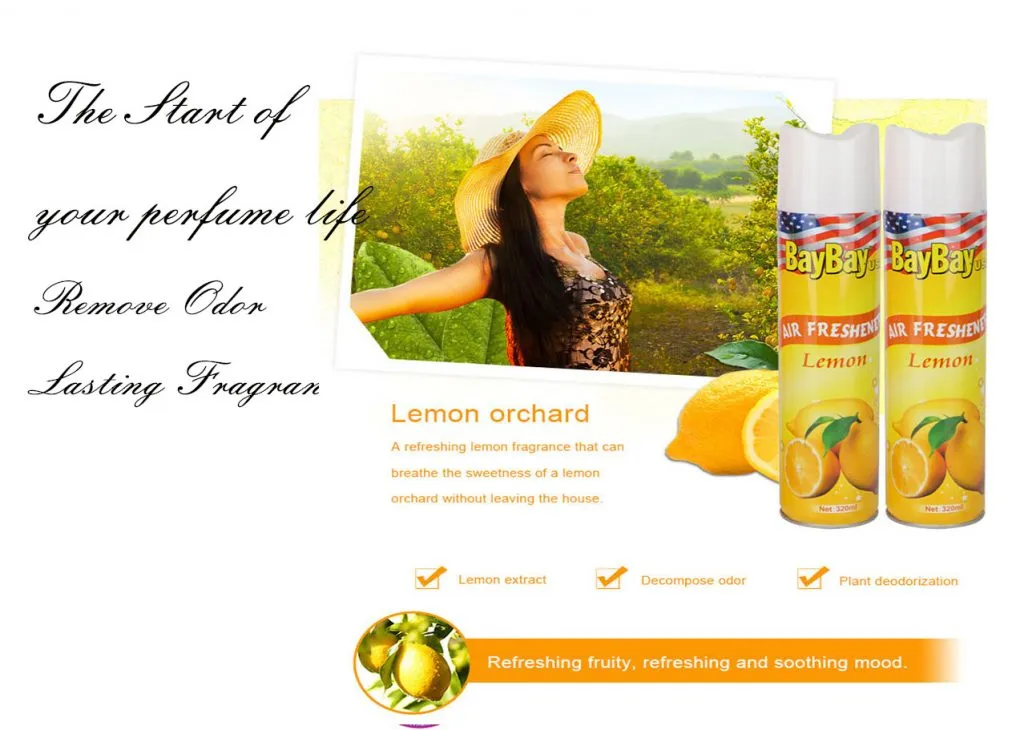 Note:
1. Do not heat in the fire.
2. Do not puncture cans with sharp or hard objects.
3. Please do not store it at a temperature exceeding 49 °C to avoid bursting.
4. Please keep away from children.
Your Best Supplier In China
DRAM FINE came into existence in 2004, our factory is located in Shanwei City, China's first batch of special economic zones and our office settles in Guangzhou city to welcome people from all around the world. With a team of professionals with rich experience in techniques and sales of chemical products, we have been a leading manufacturer and supplier of household daily chemical products. Over the years, we grew steadily with the support of old and new customers from all over the world. In this process, we place the highest priority on product quality.  Our raw materials were produced from well-reputed and certified vendors of the industry. we strictly control quality at every step and constantly improve our production capacity to ensure their highest quality and long-term cooperation relationship. We are committed to giving your family products you can trust. Now we stand proud as a reliable and trusted supplier for the African market.