SLEEP COOL – Indoor Raid Effective Anti Fly and Crawl Insect Killer Aerosol Spray Insecticide
Using high effective formulation of insecticide to keep you away from mosquito biting during the summer and rainy season.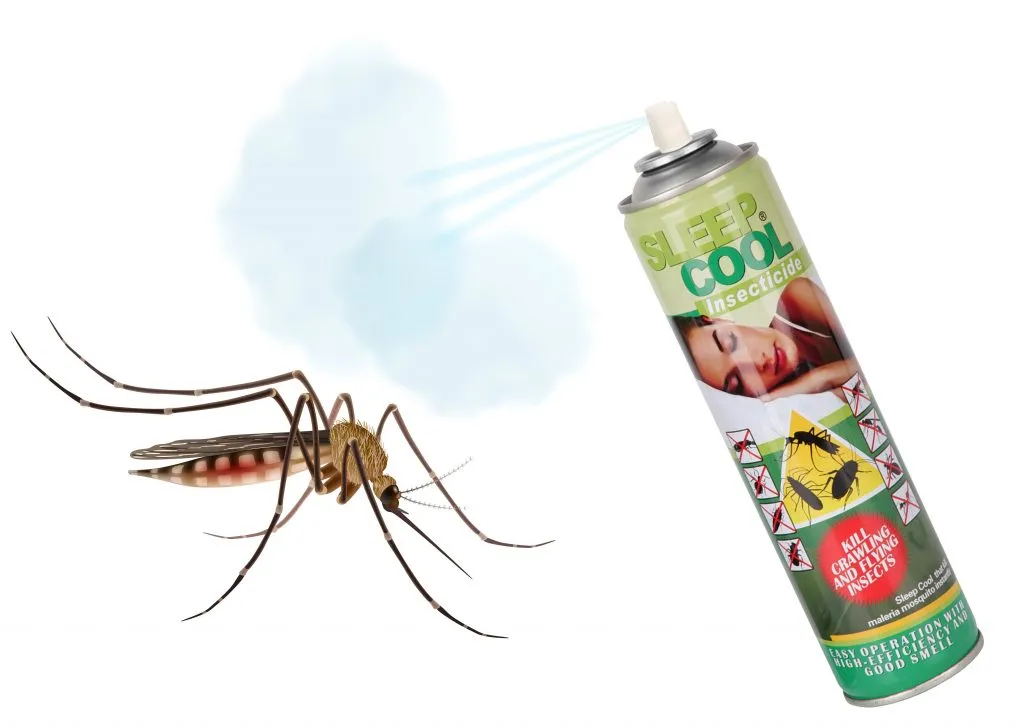 Protect You From Disease Caused by Insect
In our daily life, mosquitoes and cockroaches are the most common household insects. Mosquito bites may cause malaria, dengue fever, etc. Cockroaches can transmit parasitic diseases such as tapeworm disease, hookworm disease, and ascariasis.
Widely Application
It is suitable for use in a variety of situations such as homes, hotels, offices, shops, barracks, ships, garbage bins, etc, It is an ideal solution for killing pests.
Instructions For Use:
Shake the bottle up and down before spray
Keep door and window closed for 15-30 minutes after spraying, then ventilate thoroughly.
Spray upwards at a slight angle for 10 seconds (area of 20m²)
Leave the room immediately after spraying
Caution
Avoid inhaling spray fog or contact with skin, or eyes. If you contact, wash with soap and a lot of water.  Stay away from food and Children.
Your Best Supplier In China
DRAM FINE came into existence in 2004, our factory is located in Shanwei City, China's first batch of special economic zones and our office settles in Guangzhou city to welcome people from all around the world. With a team of professionals with rich experience in techniques and sales of chemical products, we have been a leading manufacturer and supplier of household daily chemical products. Over the years, we grew steadily with the support of old and new customers from all over the world. In this process, we place the highest priority on product quality.  Our raw materials were produced from well-reputed and certified vendors of the industry. we strictly control quality at every step and constantly improve our production capacity to ensure their highest quality and long-term cooperation relationship. We are committed to giving your family products you can trust. Now we stand proud as a reliable and trusted supplier for the African market.